India's Trusted Digital Marketing Course Training Institute
Roy Digital is a pioneer company in digital marketing course training founded by Mr. Hrishikesh Roy that helps Internet Marketers harness the power of digital marketing.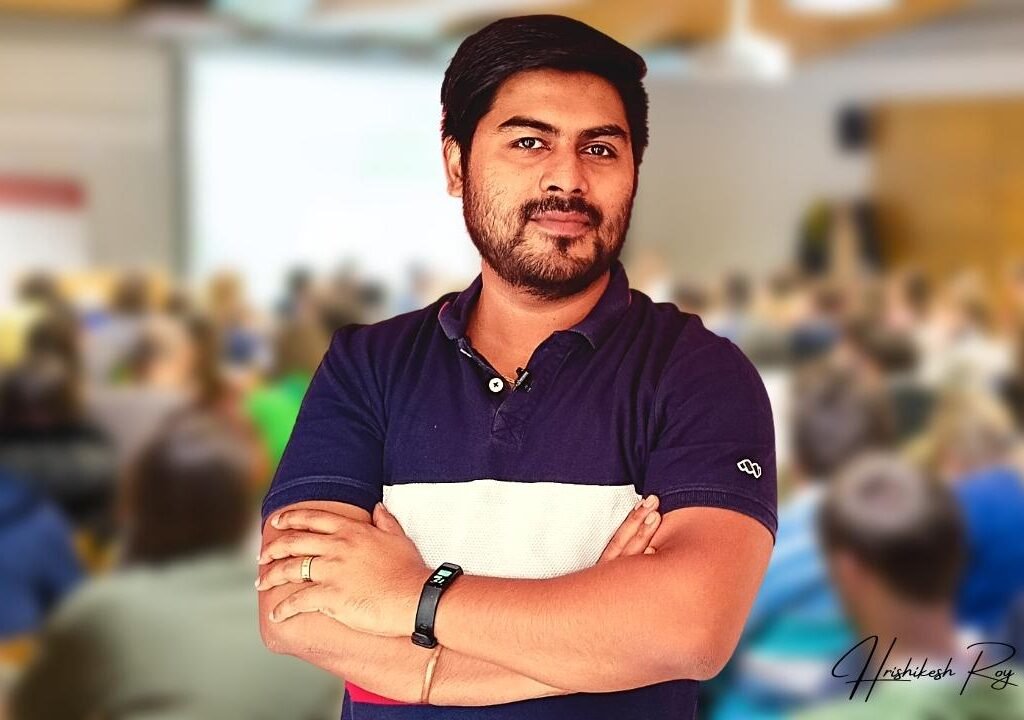 How the Course will work
Digital Marketing Course by Hrishikesh Roy and Team
Improve your skills in digital marketing with our interactive courses for anyone looking to make a career in digital marketing.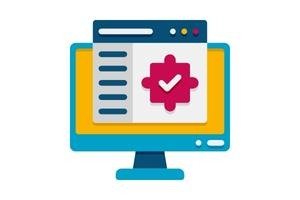 STEP 1
Go through the modules: The course is divided into modules so you can learn at your own pace.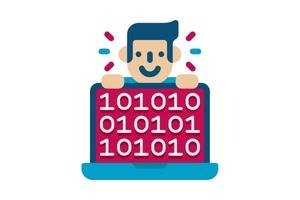 STEP 2
Enter your email, basic details and submit payment to get started immediately.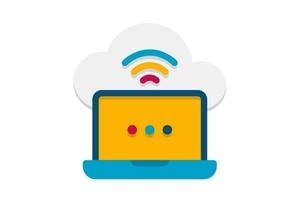 STEP 3
If you ever get stuck or need help, you can join weekly LIVE doubt sessions.
STEP 4
Upon completion, you'll receive a certification that will help boost your resume.
Why Digital Marketing Important!
In this day and age, it is essential to have a strong online presence. And Digital marketing allows businesses to reach a larger audience via following these:
WEBSITES
A website allows you to control the way that you present yourself and your business to the world, and it gives you a platform to showcase your products and services.
SEARCH ENGINES
If you want to be successful in digital marketing, you need to make sure that your website appears as high as possible in the search results.
SOCIAL MEDIAS
It helps you connect with your customers and get them to know, like and trust you. It is also a very powerful way to build relationships and create loyalty among your customer base.
EMAILS
It is a direct way to reach and engage with potential and existing customers. By building an email list, you can stay in touch with your audience, promote new products and services, and drive sales.
APPS
By using an app, businesses can send messages and updates directly to a customer's phone. This allows for a more immediate connection between customer and business.
NOTIFICATIONS
Push notifications in digital marketing are important because they allow you to send timely and relevant information to your audience even when they are not actively engaged with your brand.
About Roy Digital
Digital Marketing Training is our Forte
We were founded in 2016 by Hrishikesh Roy, a digital marketing expert with over 10 years of experience in the field. Since then, we've helped thousands of students learn the ins and outs of this industry in our digital marketing course and put their skills to use in the real world.
Why you should Join Roy Digital?
Learn from the best: Get trained by the best digital marketing experts in the industry.
Create a campaign: You will learn how to create an effective digital marketing campaign from scratch.
Get real-world experience: With our internship program, get first-hand experience of working on live projects.
Get certified: After completing the course, get certified by Roy Digital to show employers that you're serious about your career.
Benefits of Digital marketing
Affordable
Digital marketing is more affordable and effective than traditional marketing techniques.

Reach Unlimited Audience
Businesses can reach a larger audience without any limits and restrictions with digital marketing.
Precise Targeting
Digital marketing is more flexible and can be customized to the needs of the business.

Result Oriented
It is more measurable, so businesses can track the results of their campaigns.
What people are saying about us
Don't just take our word for it.
Roy Digital is really one of the best online courses it will help us very much and I hope in future they support us this way
Subham Gupta
5 stars
Highly recommends #Roy Digital.
Its the best place to learn Digital marketing course.
Karan Patidar
It's very good to give a feedback on something from which you have learned a lot.
so here, for digital marketing online course (Roy digital)
The course was very relevant to me and will help me in most aspects of my work journey. Objectives were clearly stated from the start. I gained a greater knowledge of digital marketing.
Thank you for taking this course.
Kamini Kothavade
I have done my Digital Marketing course from videos and my experience with him was awesome. I am sharing my personal experience – the Best part of Roy Digital is that they focus on practical knowledge. The best part they put me on a live project where I have learned a lot. Wonderful and experienced with Harikesh sir. Easy to reach them. Roy Digital Thank You
Arpit Patel
I had a great experience in learning digital marketing from Roy digital. The trainer Mr. Hrishikesh sir was great, he explained me properly about each and every module.
Thank you Roy digital
Neha Gandhi
First of all Thank You so much Hrishikesh Roy Sir for this opportunity to learn a Digital Marketing fully free of cost.You are doing very great job sir keep doing it, Sir's way of explaining subjects are very clear every topics are explained in very detail.
Thank You so much again Roy sir and Roy Digital Team..
Vivek Shukla
FAQ's
Is this course only for people who want to be digital marketing professionals?
No, this course is for anyone who wants to learn digital marketing. Whether you want to be a professional or not, this course will give you the skills and knowledge you need to succeed in digital marketing.
How long is the digital marketing course?
The digital marketing course is designed to be completed in 4 weeks. However, you can adjust the timeframe to suit your own schedule and complete the course at your own pace.
What will I learn in this course?
In this course, you'll learn the basic to advanced concept of Digital Marketing and whatever is required to implement in the practicals.
What does the Digital Marketing Course by Roy Digital include?
The course is designed to give you an all-rounded understanding of the digital marketing landscape. You'll learn about inbound and outbound marketing strategies, SEO, social media marketing, email marketing, content marketing, and more.
Why is the Roy Digital marketing course the best in the industry?
The Roy Digital marketing course is the best in the industry because it provides you with the most comprehensive and up-to-date curriculum. The course is also constantly updated so that you always learn the latest techniques and strategies.
What are the basic requirements for learning the digital marketing course?
There are no specific requirements for learning digital marketing. However, the basic requirements for learning the digital marketing course are a laptop or desktop with an internet connection. You should also have some basic knowledge of computers and the internet.
What will I be able to do after this course?
After completing this course, you can apply various digital marketing strategies to grow any business online. You'll be able to get more website traffic, convert more leads, and make more sales.
Is this an online course or a physical centre course?
We live in an age of technology, so wasting time and effort to reach a physical location is a severe risk to your potential career.