India's Trusted Digital Marketing Course Training Institute
Roy Digital is a pioneer company in digital marketing course training founded by Mr. Hrishikesh Roy that helps Internet Marketers harness the power of digital marketing.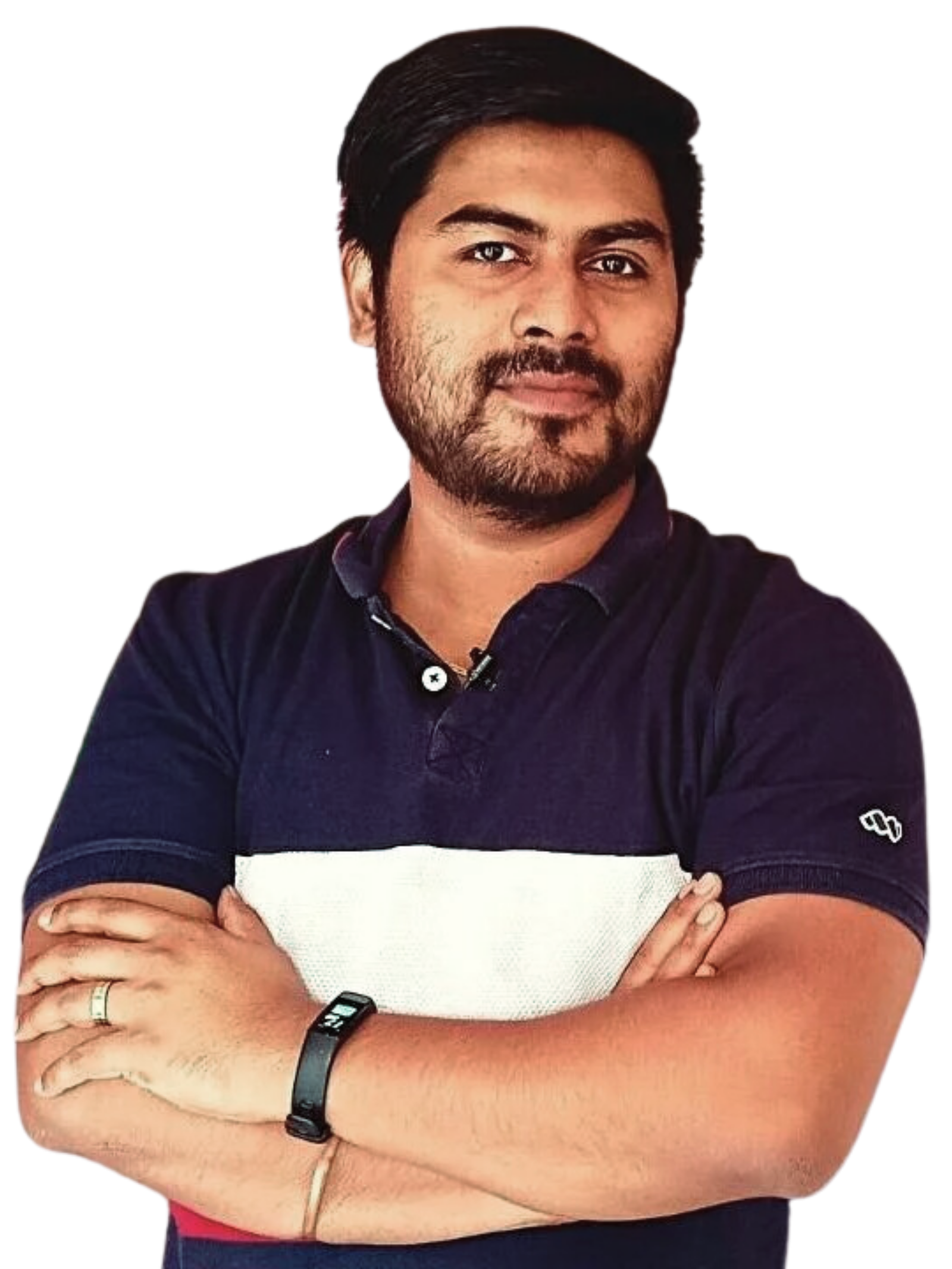 Digital Marketing Course by
Hrishikesh Roy and Team
Improve your skills in digital marketing with our interactive courses for anyone looking to make a career in digital marketing.
Browse Courses By
Category
Find the courses by the Category you are willing to learn by just clicking you can reach to the specific category
Just have a look what our students have to say after joining our course
Ramen Chandra Roy
Kolkata
I really love the courses, I take almost every course from Roy Digital and implement it on my several businesses and they do really great. As I am able to generate traffic for a blog website and quality leads for my online ticket booking business. I really appreciate Roy sir and his whole team, for providing us these awesome life-changing courses.
Karan Gupta
Rajasthan
As I am not able to take live session, But the session recordings I used to see is really awesome and have lots of values. I especially loved the lead generation course, It helps me a lot in generating quality leads for my clothing business. Thank you so much Hrishikesh sir.

Kuldeep Yadav
New Delhi
I had a great experience in Roy Digital and Learned so much from their courses, I take almost every course and they provided at a very low cost as compare to others and the amount of value in return is also very high. I strongly recommend Roy Digital Institute.
Mukesh Bharti
Pune
Roy Digital's autopilot sales course is one of the best courses in the market. I learned so much from this course and it really helps me to boost my overall profits for my business. Now I am able to generate quality leads through automation mode.
Naina Shrivastava
Gwalior
Roy Digital team is doing a wonderful job and the lessons taught by Hrishikesh sir are in very easy language and even easy to implement practically. It's really worth it no doubt. I would like to thank the whole team of Roy Digital for providing us this awesome learning platform.

Kartik Agarwal
Jaipur
Roy Digital is an amazing platform for everyone who is trying to do good in digital marketing and other social media techniques. I learned so much already from Mr. Hrishikesh Roy sir, he is an amazing mentor and guides us with all his expertise. Thank you so much Roy Digital and his entire team.
Frequently Asked Questions
Is this course only for people who want to be digital marketing professionals?
No, this course is for anyone who wants to learn digital marketing. Whether you want to be a professional or not, this course will give you the skills and knowledge you need to succeed in digital marketing.
How long is the digital marketing course?
The digital marketing course is designed to be completed in 4 weeks. However, you can adjust the timeframe to suit your own schedule and complete the course at your own pace.
What will I learn in this course?
In this course, you'll learn the basic to advanced concept of Digital Marketing and whatever is required to implement in the practicals.
What does the Digital Marketing Course by Roy Digital include?
The course is designed to give you an all-rounded understanding of the digital marketing landscape. You'll learn about inbound and outbound marketing strategies, SEO, social media marketing, email marketing, content marketing, and more.
Why is the Roy Digital marketing course the best in the industry?
The Roy Digital marketing course is the best in the industry because it provides you with the most comprehensive and up-to-date curriculum. The course is also constantly updated so that you always learn the latest techniques and strategies.
What are the basic requirements for learning the digital marketing course?
There are no specific requirements for learning digital marketing. However, the basic requirements for learning the digital marketing course are a laptop or desktop with an internet connection. You should also have some basic knowledge of computers and the internet.
What will I be able to do after this course?
After completing this course, you can apply various digital marketing strategies to grow any business online. You'll be able to get more website traffic, convert more leads, and make more sales.
Is this an online course or a physical centre course?
We live in an age of technology, so wasting time and effort to reach a physical location is a severe risk to your potential career.